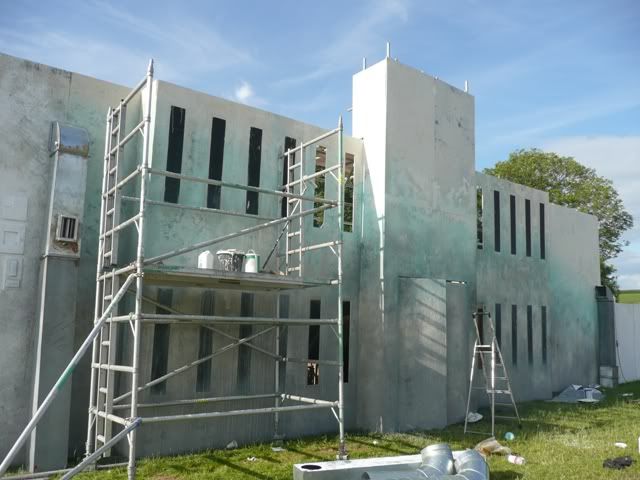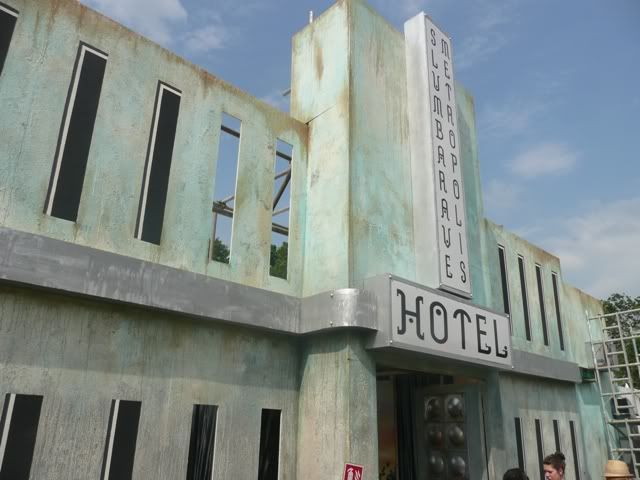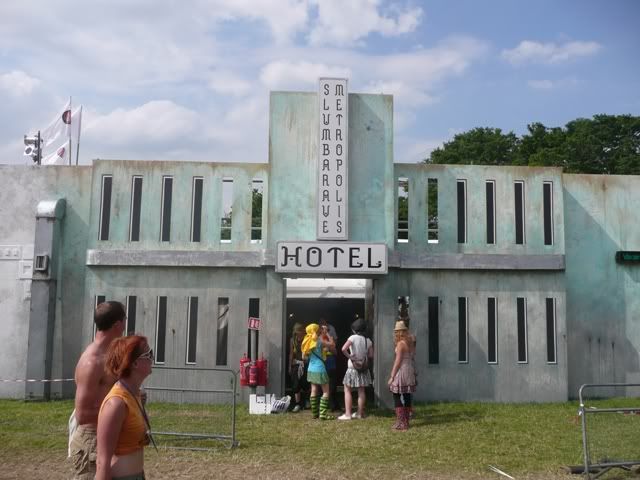 The hotel facade was a 2 week long build, with help from the talented Kasia and Johan, and the Shangri-la build crew.
Lavish, with both art deco and futuristic styling, we created a contemporary take within the 'dystopian' thematic for the Shangri-la area.
Juxtaposing the grandiose feeling of the classic movie Metropolis, and the quirky retro décor that is Slumbarave, within a 5 x 12metre art deco inspired, rendered frontage, complete with central column, windows, balcony and grand entrance, we welcome festival goers to the only footwear free venue at Glastonbury.
The styling of the interior was a mixture of old fashioned bedroom furniture, from the 1970's and previous decades. The interior of the tent was draped with silver velvet revealing exotic bird graffiti walls. (frontage Glastonbury 2008 by Xenz).
The grand entrance reveals a raised hotel reception, with large oval reception desk accessible from both sides.
The reception area was for patrons of the hotel to check in and remove their shoes. After checking in, those who choose to hire costume are guided to the boudoir transformation tentonbury.